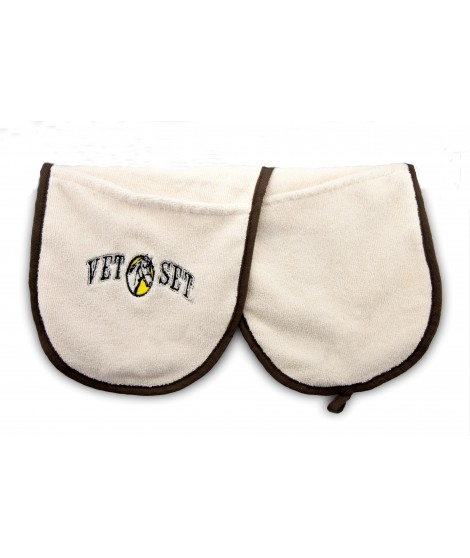 Maximize
Quick-dry microfiber towel with two pockets for use on your pets.
Measurements:  (28 x 9)


V2600
VetSet Pet Drying Microfiber Towel
Quick-dry microfiber towel with two pockets for use on your pets.
Measurements:  (28 x 9)


Quick-Dry Microfiber Towel with 2 Hand Pockets for use on your pets. 
Super Absorbant and ultra-fast drying
With Two Side Hand Pockets , allows you to quickly and conveniently dry your pets.
Fits most pets in different breeds  measuring at (28 x 9).
Perfect for drying off your pets after their baths or coming in from rainy weather.
Measurements (28 x 9)
Beige Towel embroidered with VetSet Logo

Washable and Durable:  Hand Wash or machine wash on delicate cycle.  Air dry, no fabric softener or dryer.
80% polyster and 20% polyamide